Differentiated services provided by outstanding specialists in Korea
The specialists of HanmiGlobal deliver professional technical support services in all areas.

The Technical Support Teams in HanmiGlobal work closely with the engineers on site to ensure that all technical competencies of HanmiGlobal are well-applied in the field.

HanmiGlobal is constantly striving to provide high-quality services and to customers and meet the mutually agreed-to requirements, and thereby maximize customer value.
Engineering Center
HanmiGlobal Engineering Center has outstanding capabilities in all service areas of a construction project from planning, design and cost management to construction, and provides unmatched value to customers through innovative processes and unique solutions.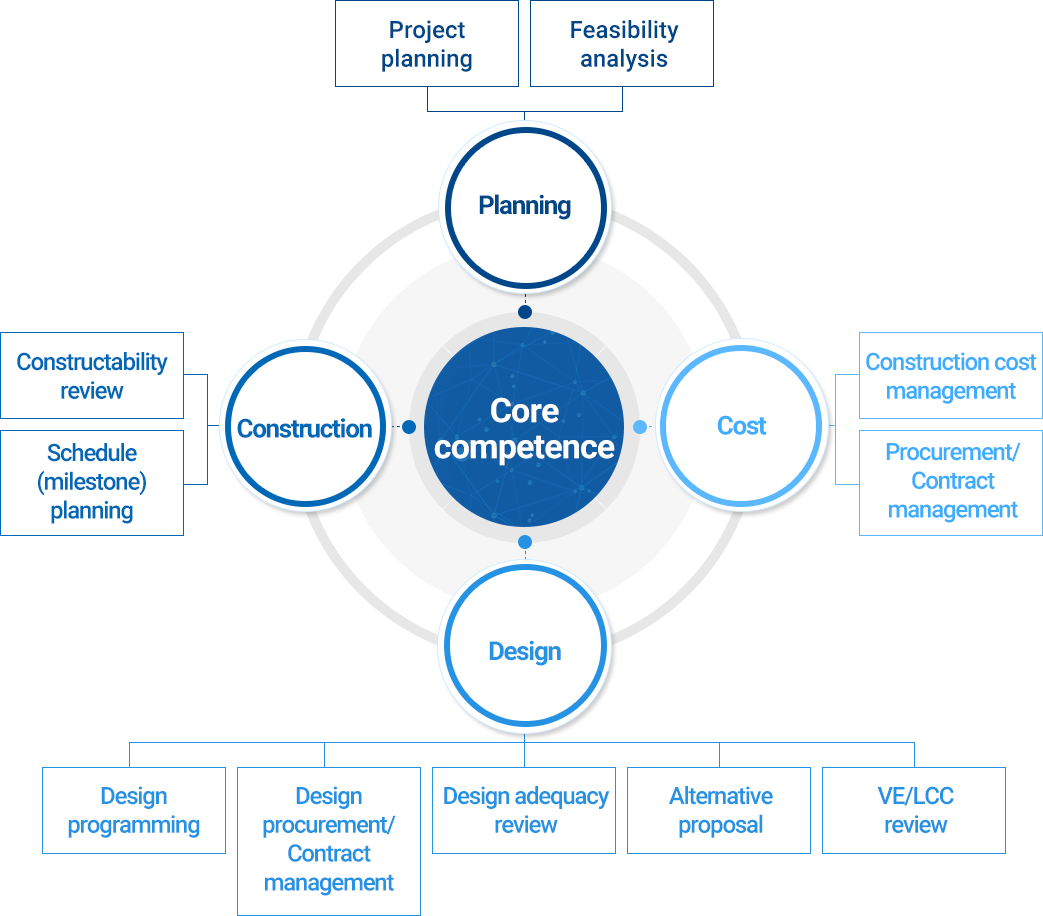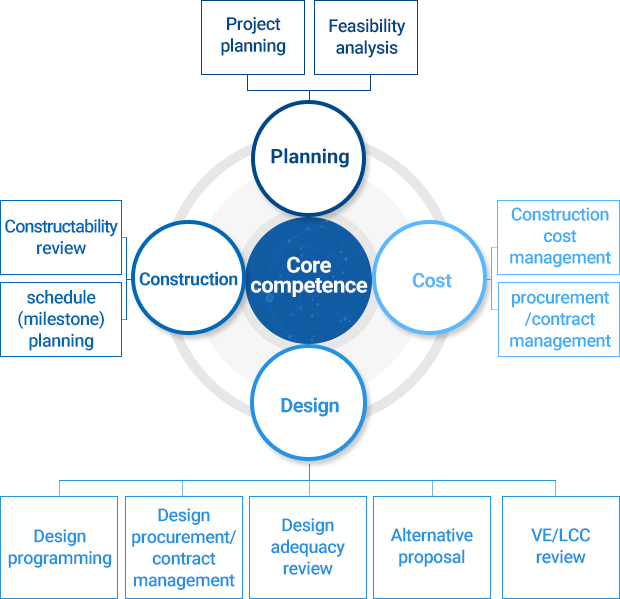 Work Process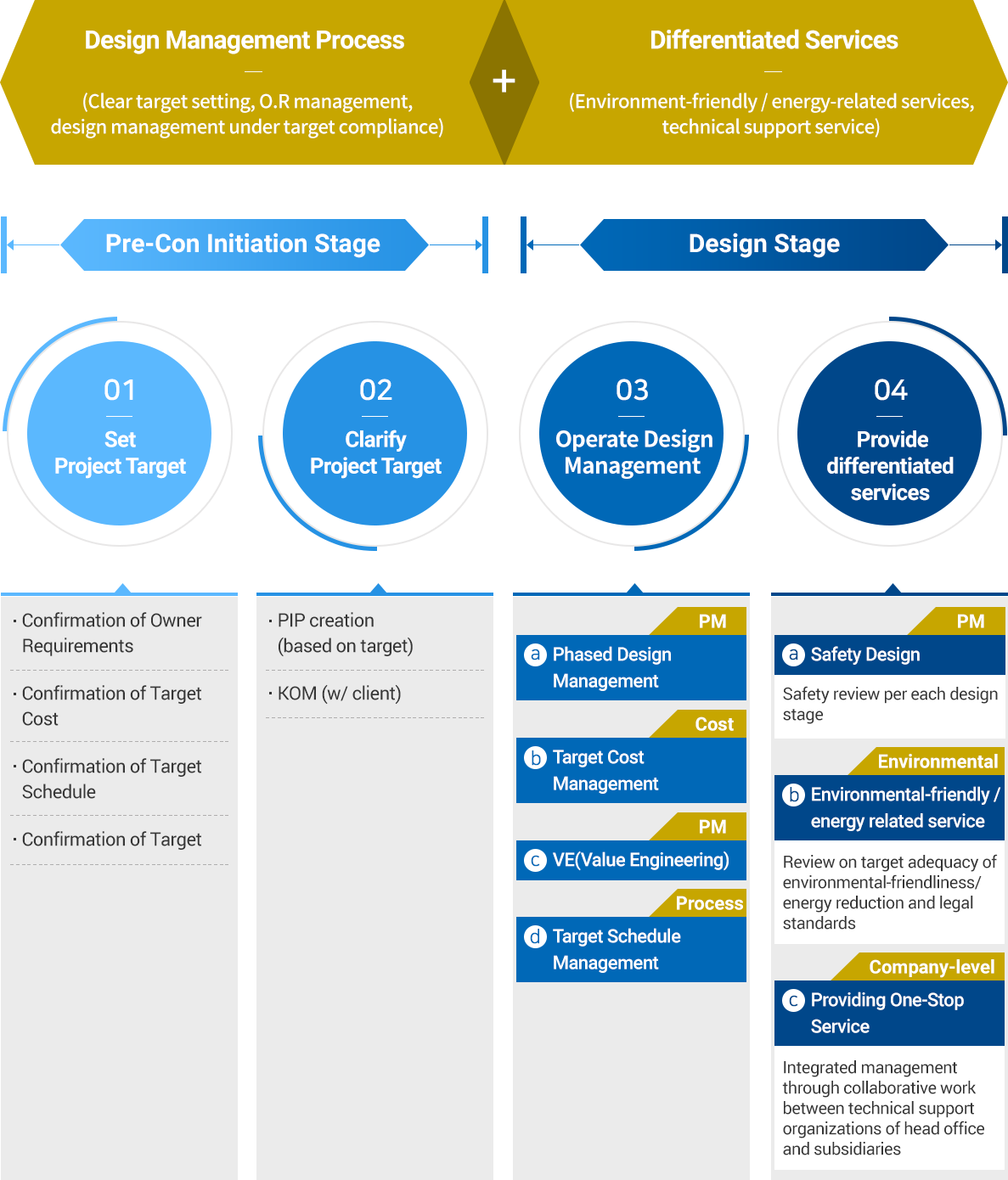 Effects
Construction Strategy Research Institute
Founded in 2000, Construction Strategy Research Institute (CSRI) conducts research on construction project management and develops comprehensive solutions to advance the project management-related knowledge and information.

CSRI divulges on research areas including design, engineering, construction project management, Building Information Modeling (BIM) and sustainability, benchmarks to implement advanced technology, creates and distributes knowledge on construction project management and Information & Communication Technology (ICT), and also publishes books and technical reports to deliver the highest quality information.

CSRI is currently offering BIM professional education program and co-hosting an education program (Next-generation Construction Leaders Academy) with Korea University for (under)graduate students to foster the next generation construction leaders.
Work Process
Construction Strategy Research Institute fosters innovation through new ideas for development, plans and executes Research & Development (R&D) and pilot projects, operates education programs, and issues publications on the outstanding results.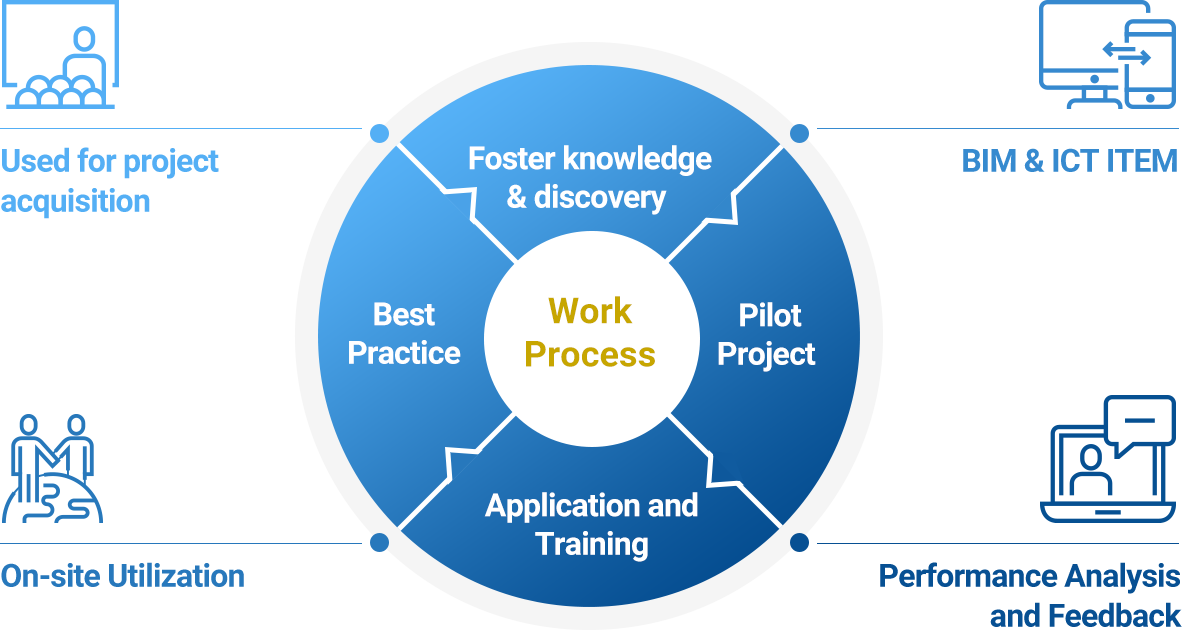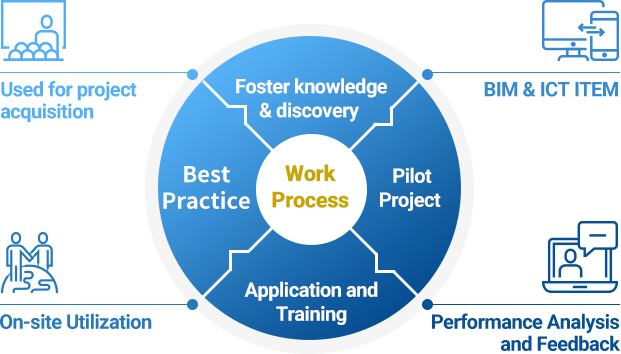 Effects